carbon steel seamless pipe
---
carbon steel seamless pipe
---
Carbon Steel Seamless Pipe Specification:
OD: 33.4 ~ 1020mm ;
WT: 2.5 ~ 80mm ;
Length: Random length, fixed length
Quality Standard:
1. API 5L Standard Specification for Seamless Line Pipe
2. ASTM A 53 Standard Specification for Pipe, Steel, Black and Zinc-Coated, Welded and Seamless
3. ASTM A519 Seamless Carbon and Alloy Steel Mechanical Tubing
4. ASTM A106 Seamless steel pipe for oil pipeline and gas pipeline transportation
5. GB/T8162 Seamless Steel pipe for Structural Purposes
6. JIS G3441 Alloy steel tubes for machine purposes
7. JIS G3444 Carbon steel seamless tube for general structural purposes
8. JIS G3445 seamless steel tubes for machine structural purposes
9. DIN 2391 Seamless steel pipe Precision Steel Tubes
10. EN10305 seamless steel pipe for precision applications. Technical delivery conditions.
11. EN 10210:Seamless steel pipes for structural
Steel Grade:
1. API 5L: Grade A, Grade B, X42, X46, X52, X56, X60, X65, X70, X80
2. ASTM A 53: Grade A, Grade B, Grade C, Type F, Type E
3. ASTM A519: 1010-1045, 4130-4142, 5135
4. GB/T8162: 10, 20, 35, 45, 16Mn, 12CrMo, 15CrMo, 12CrlMoV
5. JIS G3441: SCM 415 TK, SCM 418 TK, SCM 420 TK, SCM 430 TK, SCM 435 TK, SCM 440 TK
6. JIS G3444: STKM 11A, STKM 12, STKM 13, STKM 14, STKM 15, STKM 16, STKM 17, STKM 18 STKM 19, STKM 20
7. DIN 2391: St30Si, St30A1, St35, St45, St52
8. EN10305: E235, E355
9. EN 10210: S235JRH; S275J0H, S275J2H; S355J0H, S355J2H; S275NH, S355NH; S275NLH, S355NLH
Surface treatment:
Oiled, paint, 2LPE, 3LPE, epoxy resin, galvanized etc.
Carbon steel seamless pipe picture: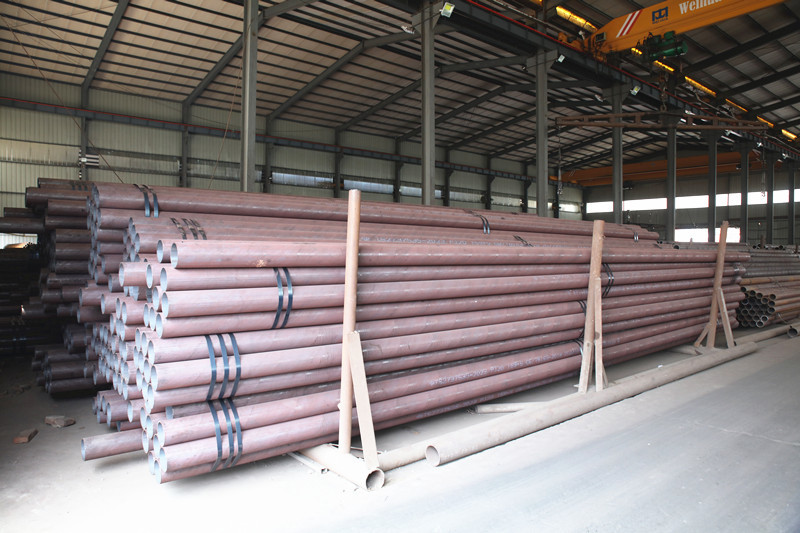 Details:

Mode Of Transportation:
We can provide a variety of ways to ship carbon steel seamless tube. Usually in China is by truck, export to abroad is by vessel and train. If you need sample or need a small amount of product and urgent, it can by airplane.