---
Classification:
According to the shape of the weld, carbon steel welded pipe can be divided into carbon steel straight seam welding pipe and carbon steel spiral welding pipe.
Longitudinally welded pipes: Simple production process, high production efficiency, low cost, rapid development.
Spiral welded pipe: The strength is generally higher than that of the straight seam welded pipe, and the welded pipe with larger diameter can be produced with a narrower blank, and the welded pipe with different diameters can also be produced with a blank of the same width. But compared with the straight seam pipe of the same length, the weld length increases by 30~100%, and the production speed is lower. Therefore, small diameter welded pipe mostly use straight seam welding, large diameter welded pipe mostly use spiral welding.
Carbon steel welded pipe information:
Size

ERW: 21.3~610mm

LSAW: 325~1080mm

SSAW: 219~3500mm

Length

1~12meters.

Standard

API 5L, GB/T3091, GB/T9711 etc.

Steel grade

API 5L Gr.B, X42~X70, Q235, Q345 etc.

Coating

Oiled, painted, galvanized, 3PE etc.

Tube end

BE, PE, Flanged etc.

Package

In bundles or nude, or according to clients' requirements.

Shipment

Container, LCL, bulk.

Price item

FOB, CFR, CIF

Payment method

T/T, L/C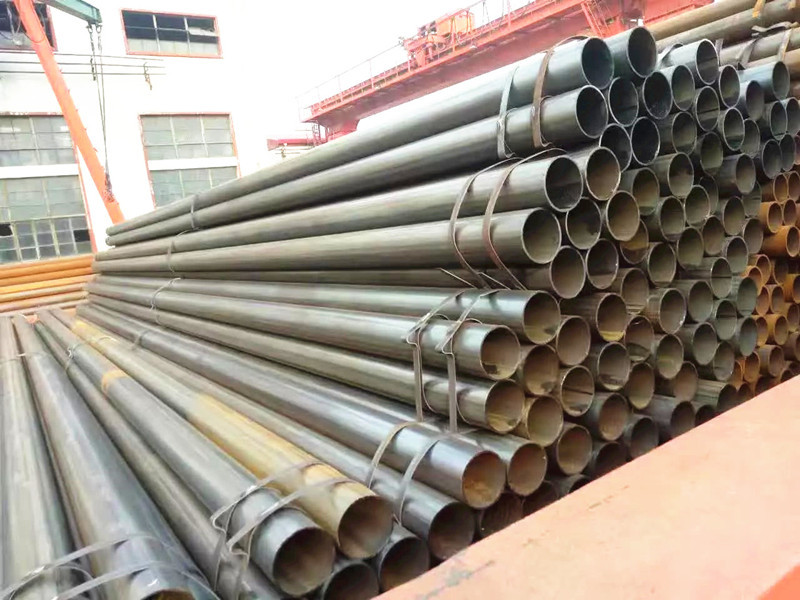 Weight calculation formula:
Weight(kg/m)=(OD-WT)*WT*0.02466
Remark: OD=outer diameter , WT=wall thickness