Hebei Province: Steel Zombie Companies Are All Clear Out This Year
---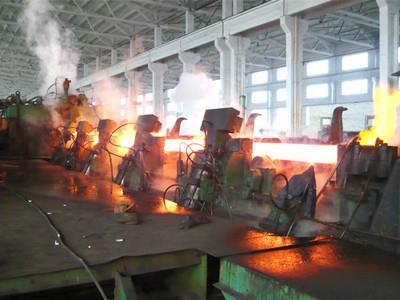 On January 26, the reporter learns in Hebei province National People's Congress meeting, in Hebei province will continue to push forward with the core content of the transformation and upgrading of industrial structure adjustment, in 2018 years will also reduce steel production capacity of 10 million tons.
Heavy industrial structure and coal - based energy use are the root cause of serious air pollution in Hebei. In order to control air pollution, from 2013, Hebei began to implement the "6643" project, which will reduce the capacity of 60 million tons of steel, 61 million tons of cement, 40 million metric tons of coal and 36 million weight boxes of glass by 2017. Through the adjustment of the deep industrial structure, the energy conservation and emission reduction was greatly promoted. In 2017, the average concentration of PM2.5 in all the cities in Hebei province was reduced by 39.8% compared with 2013, and the "atmospheric ten" task was exceeded.
The governor of Hebei province said, Hebei province will formulate a three-year action plan for cut overcapacity. Adhering to the means of marketization and legalization, stricter enforcement of standards, such as quality, environmental protection, energy consumption and safety, push development of the overcapacity industry to high-end, high-quality and emerging industries.
The government work report of Hebei province shows, Hebei province this year to reduce steel production capacity of 10 million tons, 10.62 million tons of coal, 1 million tons, 5 million tons of coke, cement flat glass box, the thermal power of 500000 kw, 5 million weight steel "zombie" companies all cleared out.