Hebei Has Released Its Quality Status Report For 2017, Iron And Steel Capacity Reduction Has Achieved Remarkable Results
---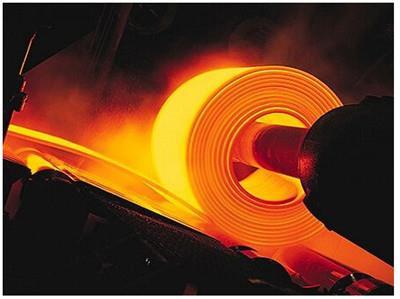 2016-06-01 Hebei quality and technical supervision bureau deputy director wang puzeng revealed, The overall quality level of hebei province will continue to improve in 2017. Among them, the steel industry has made remarkable achievements in reducing production capacity, developing new products and upgrading products.
On the same day, the press office of hebei provincial people's government held a press conference on "quality situation of hebei province in 2017".
Wang Puzeng said, In 2017, the industrial product quality, agricultural product quality, food and drug quality, engineering quality, service quality and air quality of hebei province all improved steadily. No quality safety accident of regional, systematic and industrial occurred throughout the year.
It is reported that as a major industrial province in China, the national supervision and sampling inspection qualification rate of industrial product quality in hebei province reached 92.8% in 2017. It is 1.3 percentage points higher than the national average. Three consecutive years above the national average. The added value of industrial enterprises increased steadily. Over - scale industrial added value reached 130.27 billion yuan. It was 3.4% higher than the previous year. The manufacturing quality competitiveness index continued to improve, reaching 82.44, and the automobile manufacturing industry was the first to enter a strong competitive stage. The quality of coal products has been greatly improved. The rate of grade A is over 90%. In addition, a breakthrough was made in the revision of the standard system, and 247 hebei provincial standards were approved for publication. The total number of provincial local standards has been 2,536, ranking among the highest in China.
Wang Puzeng pointed out, In recent years, the strategy of hebei province with strong quality has been advanced in depth, the quality improvement campaign has been carried out in a solid way, and the overall quality level and competitiveness of hebei province have been steadily improved. However, the quality competitiveness needs to be strengthened, the quality level of products needs to be further improved, the quality competitiveness of manufacturing needs to be further strengthened, and the innovation ability of traditional industries needs to be further improved.
Wang Puzeng said, the next step, Hebei will focus on health care, environmental monitoring, energy conservation and emission reduction. We will establish a new set of public measurement standards that are urgently needed for economic and social development. And give full play to the leading role of standards, comprehensively improve the quality level, cultivate more famous brands in hebei, and push hebei economy into the stage of high-quality development.