The First Domestic Seamless Steel Tube Was Successfully Rolled In 1953
---
Seamless steel pipe is known as "industrial blood vessel". In old China, seamless steel tubes could not be produced for lack of equipment and technology. Steel pipe needed in China, in addition to use old tube restructuring, it has been dependent on imports.
Seamless steel tube is widely used in petroleum, chemical industry, metallurgy, electric power, aerospace, aviation and navigation. This is especially true in conventional weapons and defence industries, such as landing gear on aircraft.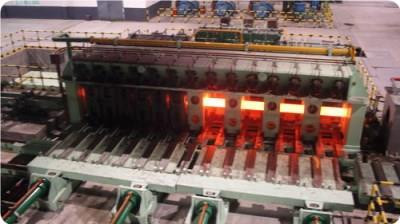 In order to meet the needs of domestic construction, the state decided to establish its own seamless steel pipe plant in Angang steel with a deep foundation after the founding of the People's Republic of China. With the help of the Soviet union, Anshan steel, on the one hand, actively built factories and introduced production equipment. On the other hand, excellent workers were sent to the Soviet union for technical training. After a year of intensive preparation, October 27, 1953, new China's first seamless steel pipe is about to start trial in Angang.
Early in the morning on Oct. 27, workers gathered in front of the seamless steel pipe factory with a mixture of nervousness and excitement. At 10 am, the red billet from 12 meters high temperature furnace spit out, quickly drilled through the punch, punch just exposed red steel pipe head, people cheered "Out! Out!" In order to complete the key process of perforation of the first steel pipe, the workers did countless drills.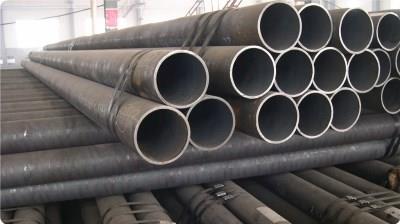 According to Lu Dexin, the squad leader in charge of the perforation at the time: We concentrate on the study, how to adjust the billet, how much is the Angle of the perforator, how much is the speed, the position of the top, the top of the rod where. Everything is adjusted for many times, just to rolling the first steel pipe. At 10:20, with the huge roar of the piercing machine, the steel tube was successfully forged and rolled once, and the first domestic seamless steel tube was successfully tried and rolled.
As one of the three most famous projects in Anshan iron and steel co., LTD., the completion of the seamless steel pipe plant solved the urgent need of China and strongly supported the construction of the country. Since then, the state has successively established more than ten large seamless steel pipe plants in Shanghai, Chengdu, Tianjin and other places. After nearly 60 years of development, our country seamless steel tube manufacturing technology is becoming more and more advanced. These special seamless steel tubes are mainly used in rockets and missiles. The production capacity and technology level of Angang seamless steel tube factory have reached the world advanced level.