What is precision rolling pipe?
---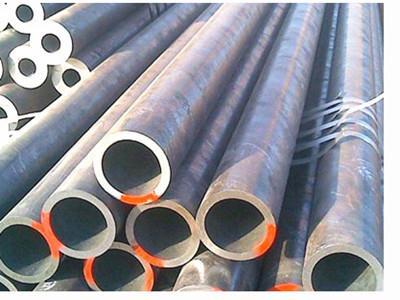 Precision rolling pipe is also called cold rolled precision steel pipe.
Characteristic of precision rolling pipe:
1. The tolerance dimension precision of precision steel pipe is high. Product accuracy is controlled at ±5mm. Smooth finish of inner and outer wall thickness is good. There is no oxidation layer on surface.
2. Combination property of cold rolled precision steel pipe is good. It can withstand high pressure, cold bending, flaring, flatten not crack, surface not wrinkle. And it can do all kinds of complex deformation and machining processing.
3. Extension and application of precision seamless steel pipe can be save steel, improve processing efficiency, reduce processing and equipment investment, save cost and save machining working hours greatly, improve production capacity and material utilization. As the same time, it also helps to improve product quality and reduce cost.
Usage of precision rolling pipe:
Cold rolled precision steel pipe are widely used in automobile, motorcycle, electric vehicle, petrochemical, electric power, ship, aerospace, bearing, pneumatic components, medium and low pressure boiler and other fields.